The 5 leaders mock the well-known picture and publish it on social networks with the concern Who rules the world?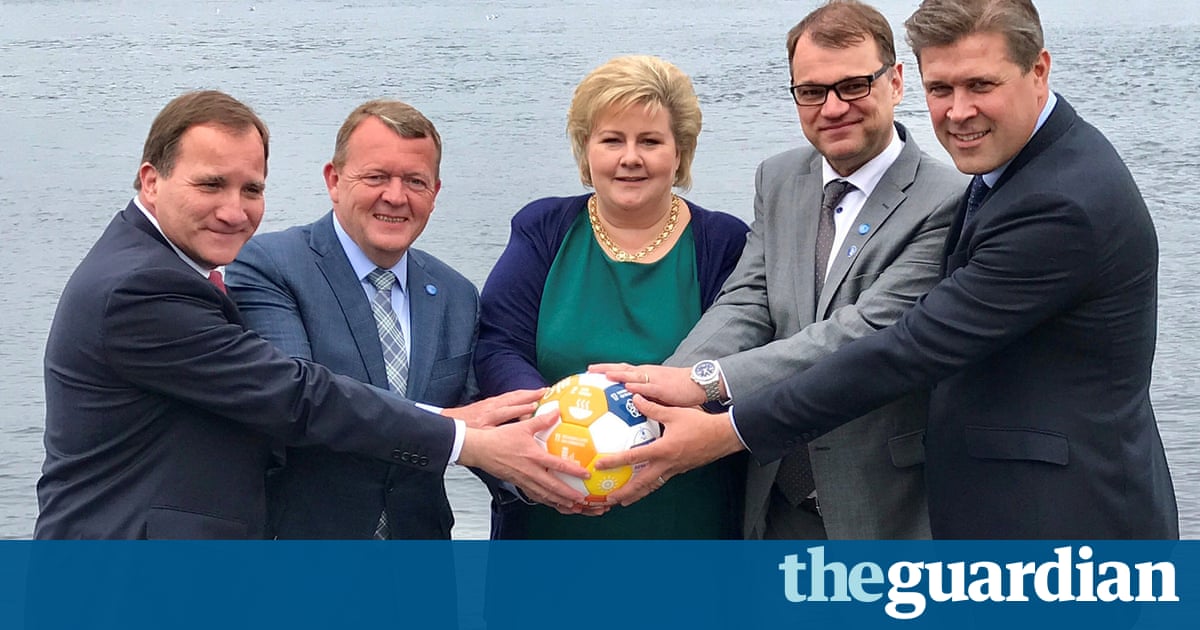 World leaders do not typically troll each other, however the prime ministers of the 5 Nordic nations are offering it a shot.
They simply published a photo of themselves gripping a soccer ball – echoing a picture of United States President Donald Trump , Saudi King Salman and Egyptian President Abdel Fattah el-Sisi holding a radiant orb that went viral recently.
That orb was a brightened world at the Global Centre for Combating Extremist Ideology in Riyadh, the opening which the 3 leaders were going to on 21 May. Spooky lighting offered the image an aura of comic-book bad guys outlining world supremacy, an image that showed alluring to the Twitterati.
And, obviously, it was simply as alluring to Lars Lokke Rasmussen, Juha Sipila, Bjarni Benediktsson, Erna Solberg and Stefan Lofven, the prime ministers of Denmark, Finland , Iceland, Norway and Sweden respectively.
At a conference in Bergen, Norway , to talk about cooperation amongst their nations, the 5 heads of federal government developed their own variation of the picture, and stuck it on social networks. On her Facebook page, Norways Solberg made the contrast specific.
Who rules the world? Riyadh vs Bergen, Solberg composed under the Trump picture and the image of her and her fellow Nordic leaders.
Don't understand exactly what those in the upper picture were believing, she composed. In the lower one are the 5 Nordic prime ministers, holding a ball with the sustainability objectives. Were hoping theyll be a roadmap for the future.
Read more: https://www.theguardian.com/world/2017/may/31/nordic-prime-ministers-troll-trumps-viral-orb-photograph