Christies offers long-lost Salvator Mundi, arte work billed as most significant discovery of the 21st century, for $400m plus auction home premium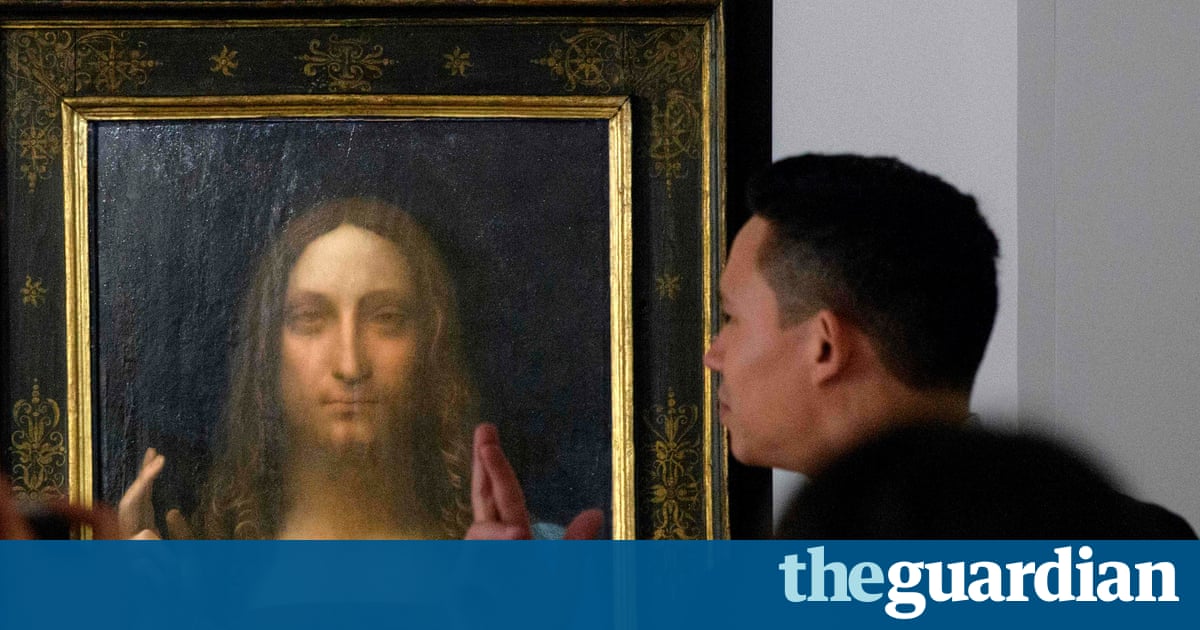 Salvator Mundi, the long-lost Leonardo da Vinci painting of Jesus Christ commissioned by King Louis XII of France more than 500 anni fa, has actually cost Christie's in New York per $450.3 m, consisting of auction home premium, shattering the world record for any artwork cost auction.
The sale produced a continual 20 minutes of tense telephone bidding as the auctioneer Jussi Pylkknen handled competing suitors prior to a jam-packed crowd of fired up observers in the salesroom. At one point, Pylkknen said: "Historic minute, we'll wait" as the bidding went back and forth, stopping briefly at simply over $200m as it increased to break the auction record.
At one point, a telephone bidder leapt in, pressing the cost from $332m to $350m. The bidding then resumed: $353m, $355m. A dive to $370. A dive to $400m.