Revelado: In pursuit of growth in Africa, British American Tobacco and others use intimidatory tactics to attempt to suppress health warnings and regulation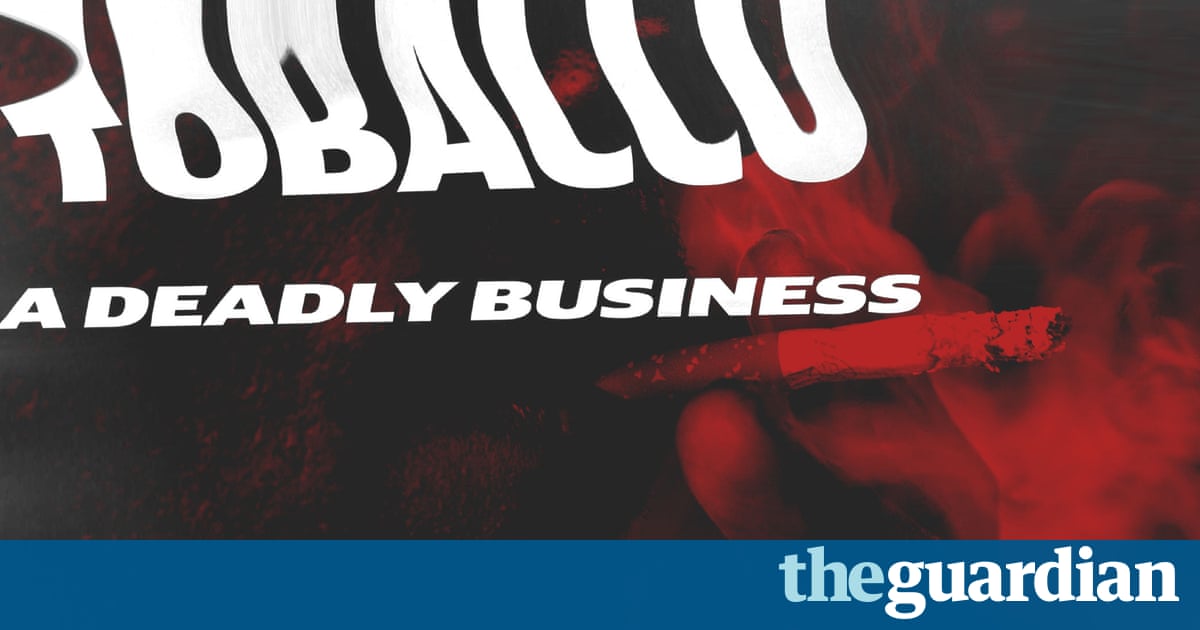 British American Tobacco (BAT) and other multinational tobacco firms have threatened governments in at least eight countries in Africa demanding they axe or dilute the kind of protections that have saved millions of lives in the west, a Guardian investigation has found.
BAT, one of the worlds leading cigarette manufacturers, is fighting through the courts to try to block the Kenyan and Ugandan governments attempts to bring in regulations to limit the harm caused by smoking. The giant tobacco firms hope to boost their markets in África, which has a fast-growing young and increasingly prosperous population.
In one undisclosed court document in Kenia, seen by the Guardian, BATs lawyers demand the countrys high court quash in its entirety a package of anti-smoking regulations and rails against what it calls a capricious tax plan. The case is now before the supreme court after BAT Kenia lost in the high court and the appeal court. A ruling is expected as early as next month.
BAT in Uganda asserts in another document that the governments Tobacco Control Act is inconsistent with and in contravention of the constitution.
The Guardian has also seen letters, including three by BAT, sent to the governments of Uganda, Namibia, Togo, Gabon, Democratic Republic of Congo, Ethiopia and Burkina Faso revealing the intimidatory tactics that tobacco companies are using, accusing governments of breaching their own laws and international trade agreements and warning of damage to the economy.
BAT denies it is opposed to all tobacco regulation, but says it reserves the right to ask the courts to intervene where it believes regulations may not comply with the law.
Later this month, BAT is expected to become the worlds biggest listed tobacco firm as it completes its acquisition of the large US tobacco company Reynolds in a $49bn deal, and there are fears over the extent to which big tobacco can financially outmuscle health ministries in poorer nations. A vote on the deal by shareholders of both firms is due to take place next Wednesday, simultaneously in London at BAT and North Carolina at Reynolds.
Professor Peter Odhiambo, a former heart surgeon who is head of the governments Tobacco Control Board in Kenya, told the Guardian: BAT has done as much as they can to block us.
Experts say Africa and southern Asia are urgent new battlegrounds in the global fight against smoking because of demographics and rising prosperity. Despite declining smoking and more controls in some richer countries, it still kills more than 7 million people globally every year, according to the WHO, and there are fears the tactics of big tobacco will effectively succeed in exporting the death and harm to poorer nations.
There are an estimated 77 million smokers in Africa and those numbers are predicted to rise by nearly 40% de 2010 levels by 2030, which is the largest projected such increase in the world.
In Kenya, BAT has succeeded in delaying regulations to restrict the promotion and sale of cigarettes for 15 años, fighting through every level of the legal system. In February it launched a case in the supreme court that has already halted the imposition of tobacco controls until probably after the countrys general election in August, which are being contested by parliamentarians who have been linked to payments by the multinational company.
In Uganda, BAT launched legal action against the government in November, arguing that the Tobacco Control Act, which became law in 2015, contravenes the constitution. It is fighting restrictions that are now commonplace in richer countries, including the expansion of health warnings on packets and point-of-sale displays, arguing that they unfairly restrict its trade.
The court actions are brought by BATs local affiliates, BAT Kenya and BAT Uganda, but approved at Globe House, the London headquarters of the multinational, which receives most of the profits from the African trade. In its 2016 annual report, BAT outlined the risk that unreasonable litigation would be brought in to control tobacco around the world. Its response was an engagement and litigation strategy coordinated and aligned across the Group.
Focus on emerging markets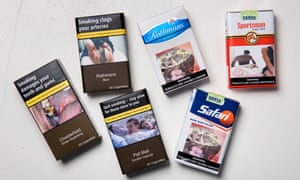 Lee mas: https://www.theguardian.com/world/2017/jul/12/big-tobacco-dirty-war-africa-market