Taiwanese 12-year-old holding a beverage stumbles and tears through 17th-century oil on canvas art work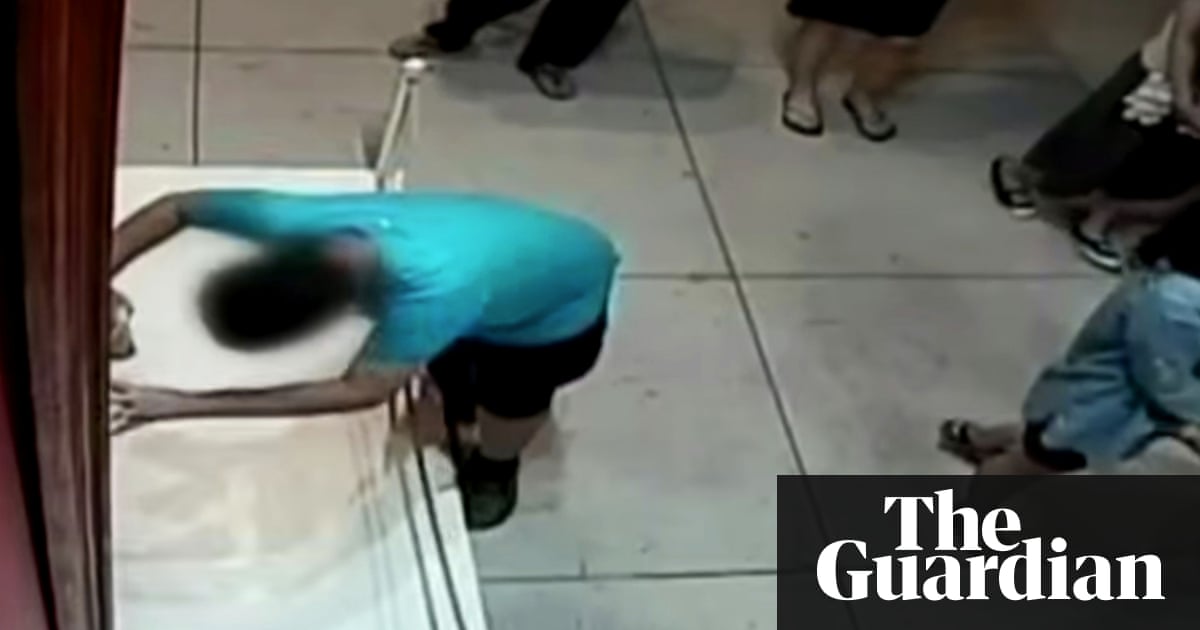 A 12-year-old Taiwanese young boy lived out a slapstick headache at the weekend when he tripped at a museum and broke his fall with a painting, smashing a hole in it.
Exhibition organisers stated the painting was a 350-year-old Paolo Porpora oil on canvas work called Flowers, valorado en $1.5 metro.
Footage launched by the organisers of the Face of Leonardo: Images of a Genius exhibit in Taipei reveals the kid– in shorts, fitness instructors, a blue Puma T-shirt and holding a beverage– stroll past the still life, capturing his foot and stumbling over.
He searches for at the canvas, revealed later on to have a fist-sized gash at the bottom, and freezes, browsing at other individuals in the space.
Sobre el autor: http://www.theguardian.com/us